Join the VentureESG membership today and become a part of the group of funds that is driving good ESG practice, acknowledged internationally as a leader of ESG integration for the venture capital industry.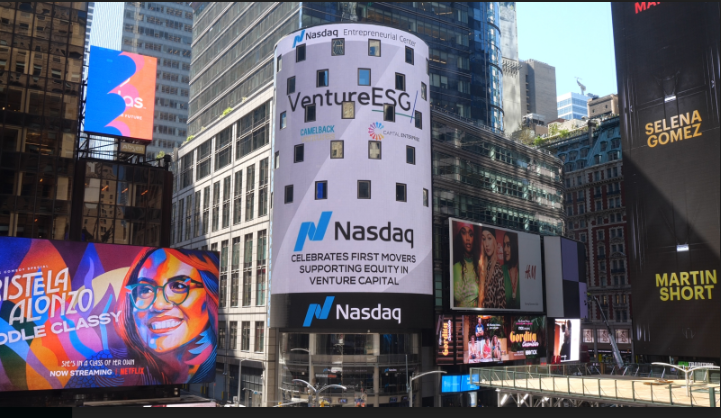 In July 2021, we launched the paid VentureESG Membership. Since then, over 110 leading funds from across the globe have signed up to be a part of our core group committed to meaningful ESG integration and the prevention of ESG-washing. While our mission is focused on equipping the overall ecosystem with accessible ESG knowledge, our members benefit from a sophisticated suite of specific tools, often more conveniently formatted, and exclusive access to (in-person) events. Members can also influence the direction of our research and tool development and gain priority access (and discounts) for our ESG trainings.
Testimonials from our members and partners
Initiatives like VentureESG are enormously important for the development of the market and have already brought the ecosystem a great deal forward. For us, especially the partnership and joint creation of the "Leading in ESG" training has a great added value and we are happy to now be able to offer our funds a tailor made training for ESG in VC.
VentureESG has become the "go-to" community for ESG practitioners in Venture Capital. From the first steps of adopting ESG into investment practices through to complex issues such as regulation and best practices - this has become the home for VCs. It's tough when people want to integrate new principles without guidance or best practices. VentureESG is here to provide relevant, accurate, timely resources for anyone interested in establishing an ESG strategy for their fund, including open discussions amongst members, ready to use tools and webinars.
It is great to be a part of the VentureESG community that is shaping the way the venture capital industry integrates ESG into building the companies of tomorrow. It has been easy to leverage the wealth of knowledge, experience, tools and best practices within the community to help us shape our sustainability work​
I love VentureESG because the combination of rigorous research and community knowledge sharing makes for unparalleled breadth and depth in resources. It's our go-to destination to stay on top of anything related to ESG in venture capital.​
Participating in the VentureESG initiative has been incredibly valuable for our firm. The access to a network of peers and other drivers of ESG in VC has been highly beneficial in informing us about best practices and our industry's ambitions. The opportunity to pick the brains of our peers at any time and participate in knowledge exchange and community calls is gold in this complex topic. We are honoured to be a part of the steering committee alongside many other prestigious funds.
Participating in the first Leading in ESG training cohort was enormously valuable in deepening our understanding of the importance of ESG considerations in seed investing. The training provided us with practical tools and resources to improve the way we integrate ESG analyses into our investment process. On a personal level, we enjoyed the perspectives shared by the various external speakers as well as those of the VentureESG team: with backgrounds in both academia and the investment profession, their approach feels more holistic and flexible, particularly when compared to written-only resources available elsewhere.
Our team has enjoyed participating in the Leading in ESG training - as it finally closes the gap in ESG upskilling for VC professionals. Overall, we are incredibly grateful for the opportunity to participate in this initiative and its impact on our investment strategy and approach.
VC Community
VentureESG "Universe of Issues" (XLS format)

VentureESG ESG Cheat Sheet (excl. access to our resources)

VentureESG Insights Session and Half-Yearly Community Call

Access to VentureESG Community Slack
VC Member
Only Suite of Fit-for-Purpose ESG Tools for VC (all in AirTable format)

Access to Members-Only Notion Resource Library with 500+ Vetted Resources

Priority Access to 'Leading in ESG' Training

Members-only AMAs, informal Drop-In Sessions, Deep dives, 1-1 Peer Connections & Quarterly Community Calls

Insight into LP Behaviour and Market Trends

Invitations to Curated In-Person VentureESG Events Across the Globe, Such as Our London Breakfast Series

Members-Only WhatsApp and Slack Groups
* A discount will be offered, on a case-by-case basis, to funds with extenuating circumstances. Please explain your circumstances when you sign up and we will do our best to accommodate you.
LP community
Quarterly LP Community Calls To Stay Up-To-Date

Influence LP Standardisation and Harmonisation

Access to Exclusive LP-Only Meetings (In-Person and Online)

Early Access to Insights and Decisions from the LP Working Group and LP Harmonisation Work

Influence and Early Access to LP Research and Tool Development